Upcoming Events

FOKO announces the 110th Anniversary Season of the Kotzschmar Organ!
Join us at Merrill Auditorium (and online!) for our 2022-2023 Season, details below. Tickets available only at www.PortTix.com.
Saturday, July 16, 2022
Municipal Organist James Kennerley launches the 2022-23 season with a concert of music from the Romantic era. The nineteenth century saw a marked departure from the rationalism of the Enlightenment; music moved towards expressing intense drama, transcendent virtuosity, and extremes of emotion. Musical instruments, perhaps none more so than the pipe organ, were adapted to enable these new musical ideas to sound forth. César Franck, whose 200th anniversary we celebrate this year, was the foremost nineteenth-century French composer, represented in this program by two major symphonic organ works including the beloved Troisième Chorale. The program will include the monumental organ sonata by Julius Reubke, who died at age 24 and was one of Franz Liszt's favorite pupils. James has created a new organ transcription of Hector Berlioz's Hungarian March, and he will also delight audiences with Mendelssohn's Organ Sonata. This dramatic and beautiful music will be a perfect match for the Mighty Kotzschmar.
Saturday, July 23, 2022
Friday, August 19, 2022
Join renowned organ virtuoso, Richard Elliott, for our first annual John Weaver Memorial Concert, celebrating the late John Weaver (1937-2021), who concertized annually on the Kotzschmar for half a century and whose performances and personality were treasured by all. One of John's finest students at the Curtis Institute in Philadelphia, Richard Elliott is now Principal Organist at the Mormon Tabernacle in Salt Lake City and has thrilled audiences across the globe with his ingenious programming and fiery technique. Richard is no stranger to Portland audiences, and his program will be sure to pay homage to his teacher and take advantage of the many sounds the Kotzschmar has to offer.
Saturday, August 27, 2022
Sunday, October 2, 2022
Join us for a performance of Carl Orff's masterpiece, Carmina Burana, in a new arrangement for organ and percussion accompaniment by Municipal Organist, James Kennerley. First performed in 1937, Carmina Burana takes its title from the 800-year-old manuscript containing poems and other dramatic texts that are distinctly irreverent, bawdy, and satirical. They were mostly written in Latin, composed by clergy and students while traveling around Europe. The texts focus on themes that resonate as loudly today as they did in the 13th century: the fickleness of wealth and fortune, the ephemeral nature of life, the joy of the return of Spring, and the pleasures and perils of drinking, gambling, lust, and gluttony. Orff composed music for 24 of these–of which the first, O Fortuna, has become iconic through its use in movies and other popular culture. The voices of ChoralArt, joined by top high school choirs from around Maine and other local choirs, stunning soloists, percussion, and the 7101 pipes of the Kotzschmar Organ join forces with Municipal Organist James Kennerley for this world premiere transcription performance. James will perform a solo organ work to begin the performance.
Sunday, October 9, 2022
Saturday, October 29, 2022
Hailed by critics as the first true horror film, The Cabinet of Dr. Caligari was released worldwide in 1920. Directed by Robert Wiene, it is now considered the quintessential example of German Expressionist cinema. The fantasy-like graphic style, with high-contract images, twisted landscapes, harsh shadows, and sharp-pointed shapes forms the backdrop for the story of the insane hypnotist, Dr. Caligari, who manipulates one of his patients to commit murders while sleepwalking. Like all films from this time, there is no sound recorded with the movie itself. Municipal Organist James Kennerley, hailed for his imaginative movie accompaniments, will improvise a live musical score to this most Halloweeny of silent films.
Sunday, October 30, 2022
Monday, December 19, 2022
Join Municipal Organist, James Kennerley, the Mighty Kotzschmar organ, and special friends for this most Christmassy of musical celebrations. James is joined by renowned soloists and instrumentalists, including the Kotzschmar Festival Brass & Percussion ensemble. The program will include a variety of holiday classics, from traditional carols to modern favorites. As always, there will be some entertaining holiday surprises!
Friday, December 22, 2023
Saturday, March 25, 2023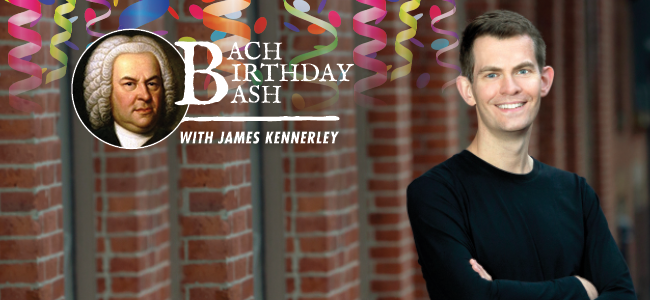 Join James Kennerley, Portland's Eleventh Municipal Organist, for a performance of music composed by the High Priest of the organ: Johann Sebastian Bach. Born on March 21, 1685, Bach was renowned during his lifetime as a "world-class organist" – more famous for his virtuosic organ playing than for his compositions. Bach's organ music has captured the minds of performers and audiences for generations ever since. This concert includes works based on Bach's name (BACH spells the musical notes B♭-A-C-B♮) by Johannes Brahms and Franz Liszt as well as masterworks by Bach himself, including the powerful Prelude and Fugue in B Minor, and selections from the "Great Eighteen" Leipzig chorale preludes.
Tuesday, April 4, 2023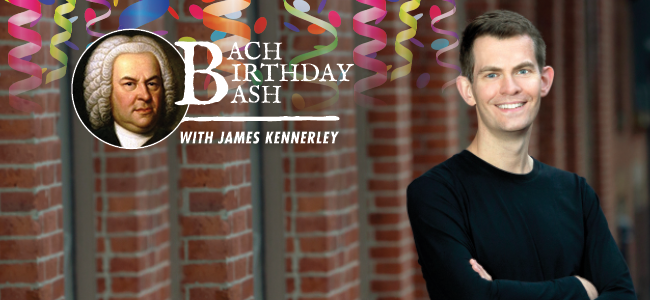 Tickets for Kotzschmar Organ concerts are available only at the PortTIX box office
Physical access and business hours are in flux at this time. Please visit PortTIX.com for call 207.842.0800 for current information.